Nelson TWIG Wireless Controllers B

Benefits
Eliminates in-ground or above ground wiring
Reduced potential for lightning damage
Eliminates rodent damage to wiring
Easily expandable simply by adding more TWIG units
Solar option available where there is no power
Makes it possible to easily automate portable and mobile systems
While many control systems on the market target total system management and data collection, the TWIG wireless control system is specifically targeted at automation of the water control valve and pump.  The sole purpose of the TWIG system is to wirelessly and automatically cycle through a series of water control valves in a programmed sequence.  The TWIG system is sophisticated, yet engineered for simplicity.
Nelson TWIG Contact Controller D
Allows the TD200 to open and close contacts on up to four devices.
Download PDF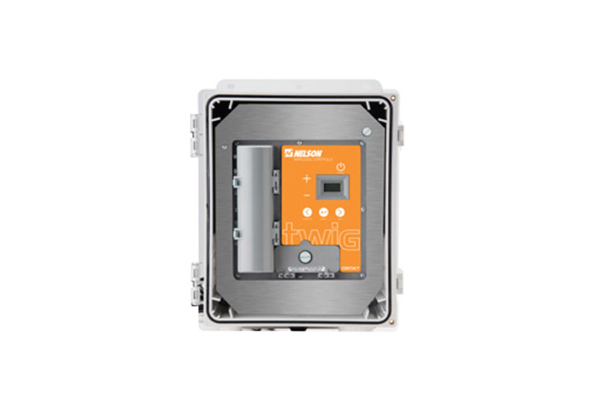 BENEFITS
Four remotely controlled relay contacts
Contacts rated at one amp maximum current
Power source: Two D-cell batteries, good for one full year
TWIG contacts require an external antenna